Village Chiropractic
Family Health and Sports Injury Clinic
THE OFFICE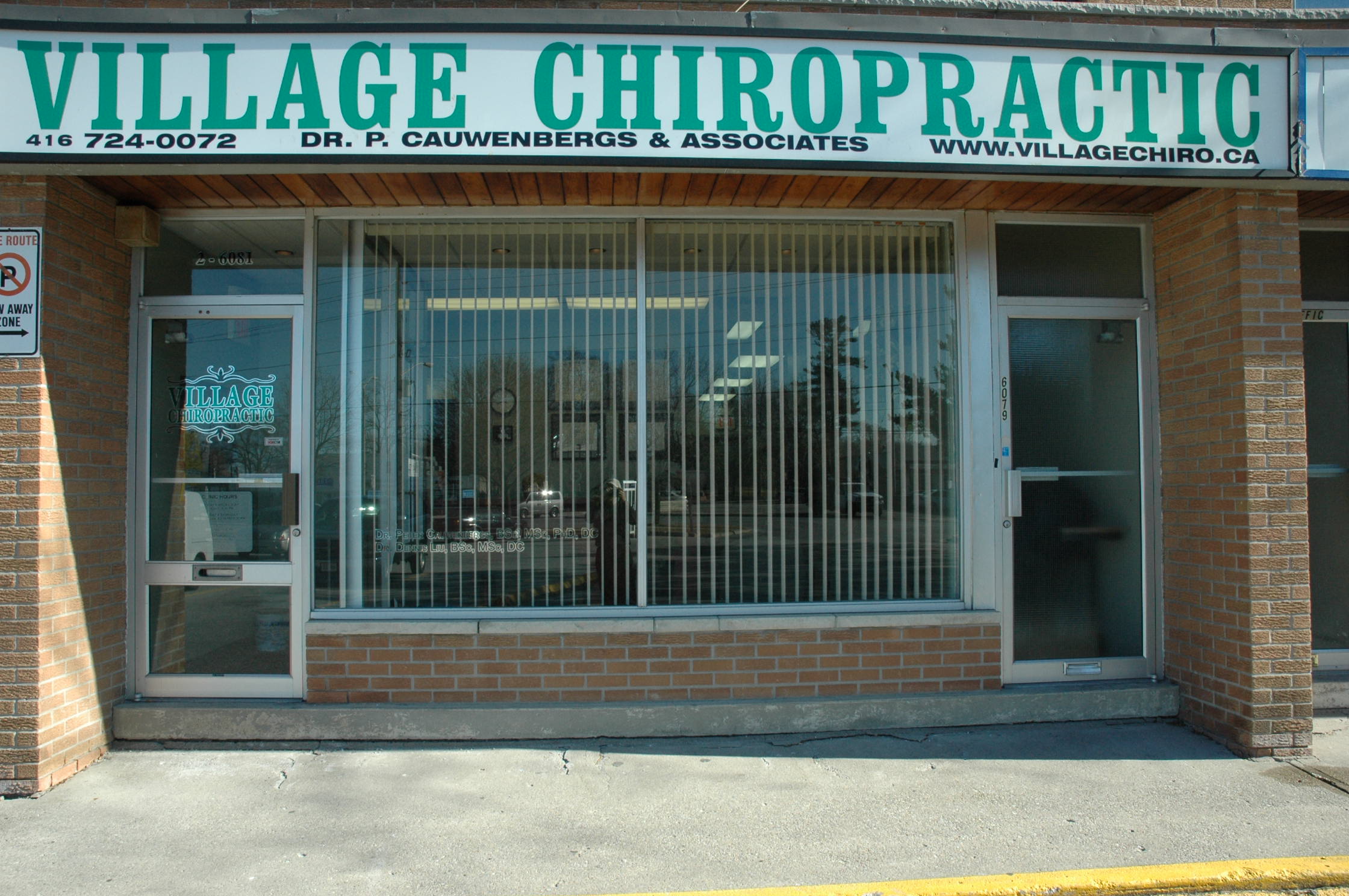 Village Chiropractic is located in the Woodland Court Plaza at 6081 Kingston Road, in the heart of Highland Creek Village in Scarborough, Ontario. See our map and directions pages for more details on how to get to Village Chiropractic.
The Village Chiropractic clinic is a modern facility with a spacious reception and patient waiting areas, four treatment rooms, equipped with the most up to date equipment.
Chiropractic Electric Elevation Tables for maximum comfort of our back and neck pain patients
Flexion/Distraction Table for Treating Intervertebral Disc Injuries and Sciatica
Fully equipped Massage Therapy room
Therapeutic Ultrasounds for Treatment of Inflammation, Muscle Strains and Ligament Sprains and to Promote Healing of Soft Tissue Injuries.
Electrical Muscle Stimulation and Interferential Current Units for Treatment of Pain, Muscle Spasm and Inflammation.
Computerized Gait Assessment equipment for the most accurate prescription of custom made Orthotics and Orthotic Footwear
Fully equipped Exercise Therapy and Injury Rehabilitation room
Our newly renovated rehabilitation and exercise therapy room is well equipped to provide rehabilitative care for sports injury and post-surgical patients.
<<TO BOOK AN APPOINTMENT NOW CLICK HERE >>